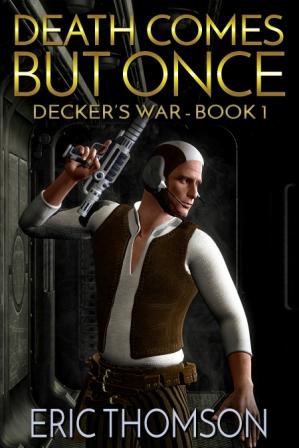 Zack Decker wanted only one thing in life: to fight as a Marine Pathfinder. But his temper and his loathing for careerist officers cost him dearly. Forced into early retirement, with a wife who left him long ago, no job, no friends and no future, the former sergeant crawled into a bottle and stayed there, moving from planet to planet, looking for some reason to keep on living. Until, that is, he wandered into a bar owned by an old Marine buddy who offered to help. On the run after killing a corrupt cop, and nowhere to hide, he accepted. Decker would have done better to head for the hills, or surrender to the militia, however old friends could be persuasive and he soon found himself signing on as security officer of a starship with dubious owners and a dubious crew, doing things for his new employer that tested the old saying 'Once a Marine, always a Marine.' Curiosity was Decker's other major failing and in short order he was on the run, hunted by a shadowy government organisation, and in possession of a secret that could destroy the Commonwealth. It was a secret to die for, and the people on his trail wanted to make sure he did. Along the way, they forgot that he could still fight like one of the Few...
S
ome people never learn that it's a really bad idea to mess with a Marine Pathfinder, even one who's been involuntarily retired. Zack Decker just wanted to be left alone so he could live a quiet life with the woman he loved more than anything else and make up for lost time, but his enemies simply couldn't resist the temptation to pursue their vendetta. One moment, he was hauling cargo across the depths of interstellar space, the next he was in the hands of pirates and headed for the barbaric worlds beyond the Coalsack nebula, to be sold into captivity. Marines don't make good slaves and Zack was more than happy to show everyone why he should have been killed straight away, because he was coming back, looking for blood. Revenge might be cold comfort, but he would remind them once again that he was still one of the Few…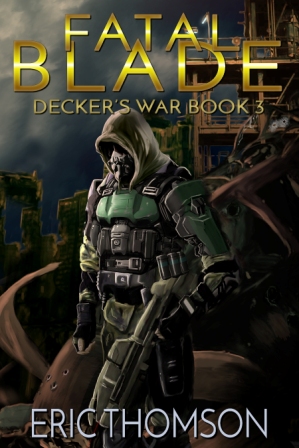 Someone was setting fire to the Commonwealth Rim, nurturing a storm to drag humanity through the horrors of colonial warfare and thereby hasten the rise of Empire. Their plan had just one fatal flaw: it didn't count on an ex-Marine pathfinder with a grudge, a dagger and a deadly partner. Zack Decker had seen enough of war to know this one had to be stopped before it turned into an all-out bloodbath, even if that meant ignoring orders and risking his mission as well as his life. After all, he was still one of the Few…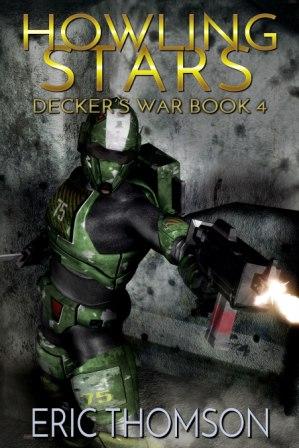 Every Marine has a story about someone he couldn't save, a face that would haunt him forever. When Command Sergeant Hal Tarra, one of Decker's oldest friends, vanishes on the Commonwealth frontier shortly after taking early retirement from the Corps, Zack knows what memories are driving the former Pathfinder, because he sees the same face in his worst nightmares. Naval intelligence isn't interested in resurrecting ancient history, especially the tale of a failed rescue after it had been consigned to the memory hole. So Decker does the only thing he can, out of friendship and loyalty, and the hope that he might finally redeem the one they'd thought lost long ago: he orders himself on an unsanctioned mission, beyond Fleet support, risking everything for a friend. His intelligence colleagues never could understand the Marine promise, "No One Left Behind" but as he keeps reminding them, he's still one of the Few...
Covert missions are failing, Fleet officers are vanishing, and naval intelligence is losing its eyes, its ears, and the ability to strike at its foes. After Zack Decker and Hera Talyn, the Special Operations Section's most deadly agents, narrowly escape betrayal once again, the Marine suspects something more than bad luck is in play. For years, the Fleet has been fighting a shadowy cold war against factions in the Commonwealth determined to strangle democracy and give birth to an empire. Has that war turned hot without warning? In a quest for answers, Zack Decker volunteers to undertake his riskiest mission yet. With treason rampant at the heart of the Fleet, perhaps even within naval intelligence itself, he and Talyn must disappear until they discover the identity of their unseen enemies.
Along the way, Decker will come face to face with humanity's worst impulses and its noblest spirits. And though he can't trust his colleagues and superiors, other than his partner Hera, he knows he can always trust his Pathfinder comrades to stand tall against disloyalty. The Marine Corps' elite will gladly join him in teaching traitors the real meaning of unrestrained covert warfare. After all, spy or not, Zack Decker is still one of the Few.
Wanted by their enemies for exposing the Black Sword cabal and faced with the difficult task of rebuilding the Special Operations Division while treason remains rampant, Major Zack Decker and Commander Hera Talyn are stuck in desk jobs. Until, that is, the Coalition and its minions decide to make things very personal. Forced back into the role of field operatives, they discover a plot to destabilize an entire sector and bring it under the iron-fisted control of a Commonwealth government eager to abandon democracy in favor of imperial dreams. Racing against time, and soulless foes, they have one chance to prevent a civil war and rescue someone more precious to Zack Decker than any other living thing in the entire universe: the daughter he hasn't seen for twenty years. Not even the threat of disgrace and imminent death are enough to deter Decker because, as his foes will find out once again, he's still one of the Few…
Terrorists working for traitors intent on transforming the Commonwealth into a brutal empire are preparing to spread mayhem across the vulnerable and increasingly unstable Rim Sector. Their aim: replace sovereign star system governments with satraps under the direct control of Earth, thereby undoing generations of civil peace between humanity's many fractious branches.
During an operation to eliminate a radical revolutionary movement on one of the Rim Sector's most important colonies, Major Decker and Commander Talyn stumble across evidence pointing at a threat more significant than any they've encountered so far, evidence suppressed by Black Sword's remaining moles in Naval Intelligence.
With countless lives on the line, Decker and Talyn race against time and enemies ensconced in high places to undo a conspiracy aimed at reshaping an entire sector before irreversible damage propels the Commonwealth down a dark path which can only end in one last, murderous civil war killing billions.
This time, they must strike fast, strike hard and strike without orders from Fleet HQ. But Decker is tired of fighting the same battles over and over again. He wants this mission to be the last one and is willing to do whatever it takes. After all, Decker is not only among Naval Intelligence's deadliest operatives, he's also one of the Few…